Air conditioning is one of the most energy consuming facilities. The heat generated by this equipment has a bad impact on the environment and contributes to global warming. The growing use of air conditioners in homes and offices around the world will be one of the top drivers of global electricity demand over the next three decades, according to new analysis by the International Energy Agency*. In Asia, the demand increases a lot, driven by hotels and buildings demand. PAC is a leading company that saves energy, creating innovative water-heaters and air conditioners.
When Atchara and her brother had finished university, they decided to take over their father's company on air conditioning trading. They wanted to contribute by bringing a new vision, more sustainable and more innovative. Their idea was both simple and brilliant: using the waste heat generated by the air conditioner to produce hot water. A few month late, with the contribution of universities, the first product « PAC Frenergy » was born . This product is adapted to hotels and resorts. Indeed, 20% of their energy consumption is due to electric water heater and 50% to the air conditioner consumption. Thanks to PAC Frenergy, it costs nothing to produce hot water. Furthermore, 20% of the air-conditioner energy consumption is also saved.
The principle is simple, when the air-conditioner is turned on, the ambiant heat is absorbed and transferred to the condensing unit. Waste heat from air conditioner is transferred to a storage tank to heat up water. The hot water can be used directly for the bathroom or the laundry.
The product was a success in many hotels and resorts. Hotels were reducing their energy consumption while saving costs. Atchara reports that more than 10000 units are now used by several customers all over Thailand. Building on this successful innovation, the PAC's team has decided to develop new products as « PAC Pooltemper », a sustainable swimming pool heat pump or « PAC SolarAire », a solar hybrid power air conditioner.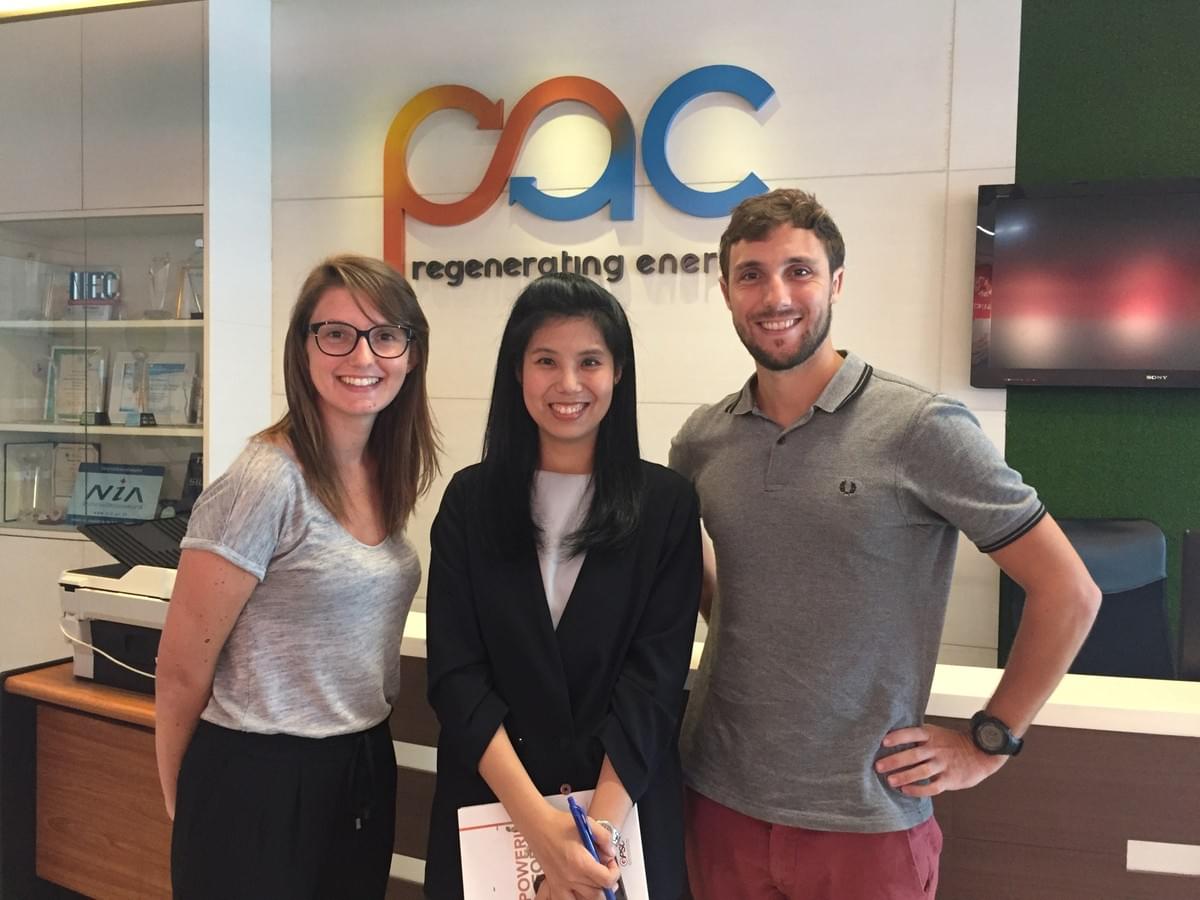 The company is now going further and wants to commercialise its solutions in Cambodia, Myanmar and Vietnam. PAC is also working on a monitoring solution to improve energy efficiency. IoT (Internet of Things) technologies are perfectly adapted to monitor remote facilities in many different hotels. Collected data will be analysed to provide new services to enhance energy performances.
If you are interested in PAC business, feel free to contact us!
It would be a pleasure for us to introduce you to Atchara.